Konuşmacılar
Educational Technology in the Context of Changing Medical Education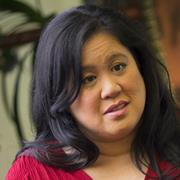 Dr. Teresa M. Chan
MD, MHPE, FRCPC, DRCPSC
Associate Professor, McMaster University
Profile | Google Scholar | Publons | Twitter
Dr. Teresa Chan is an associate professor at McMaster University. Currently, she is the Associate Dean, Continuing Professional Development. She previously was the Assistant Dean, Program for Faculty Development in the Faculty of Health Sciences at McMaster from 2019-2021. She is the Competency Committee Co-Director for the RCPSC emergency medicine residency program.

She is a nationally-recognized researcher & educator. She has received the 2021 Early Career Medical Educator's Champion award, the 2019 Canadian Association of Medical Education Meridith Marks New Educator Award, the 2020 Ian Stiell Researcher of the Year award from the Canadian Association of Emergency Physicians, 2017 Young Educator's Award from the Association of Faculties of Medicine of Canada, and 2021 Royal College Award for Early-Career Leadership in Medical Education. In 2021, she was also selected as one of McMaster's University Scholars for a four-year term, an award given to only a handful mid-career researchers within the entire university.

She is the national RCPSC's Specialty Committee Chair of the Clinician Educator Area of Focused Competency program. She serves on the editorial boards of six journals including: Academic Medicine, Journal of Graduate Medical Education, Perspectives in Medical Education, AEM Education & Training, and the Journal of Education and Training in Emergency Medicine (JETem). Dr. Chan completed her medical school at Western University (Go Meds2008!), and then completed her residency in the RCPSC emergency medicine training at McMaster University. In 2016, she completed a Masters of Health Profession Education at the University of Illinois at Chicago.

Dr. Chan is very well known for her scholarship in faculty development and online education research. She is one of the founding members of the METRIQ Study group. She is the Chief Strategic Officer for the CanadiEM digital community of practice. She is a Senior Advisor of the international Faculty Incubator program for the Academic Life in Emergency Medicine (ALiEM) group. For ALiEM, she has also served on their Editorial Board and was a lead of the Medical Education in Cases Series (www.aliem.com/medic). Dr. Chan is also interested in developing medical education innovations (and evaluating them!). For instance, she has co-developed and led the evaluation serious game about emergency department flow called GridlockED (www.gridlockedgame.com)
---
Design-Based Research and Action Research in the Context of Medical Education
Thomas C. Reeves
PhD
Professor, University of Georgia
https://scholar.google.com/citations?user=d76nkwoAAAAJ&hl=en
Thomas C. Reeves, PhD is Professor Emeritus of Learning, Design, and Technology in the College of Education at The University of Georgia. He was a Fulbright Lecturer in Peru and has given invited presentations in the USA and more than 30 other countries. He is the former editor of the Journal of Interactive Learning Research, and the author of nearly 200 scholarly papers. His co-authored books include Interactive Learning Systems Evaluation, A Guide to Authentic E-Learning, Conducting Educational Design Research (two editions), MOOCs and Open Education Around the World, and MOOCs and Open Education in the Global South. His research interests encompass educational technology in developing countries, educational design research, medical and public health education, and prison education. He currently lives in Rome, Georgia with his wife, Patricia M. Reeves, Professor Emerita of Social Work at The University of Georgia, and their two West Highland Terriers, Zipper and Button.
---
Organizational Change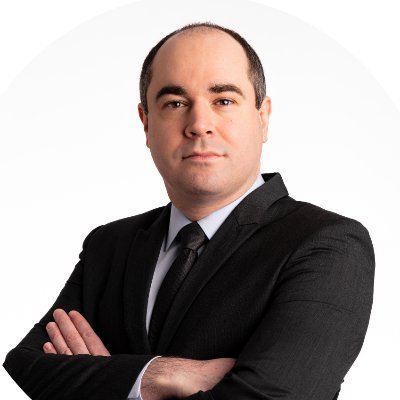 Roger Daglius Dias
MD, PhD, MBA
Assistant Professor, Harvard University
Profile | Google Scholar | ResearchGate | Twitter
He is a physician-scientist and his research focuses on the application of cutting-edge technologies, such as artificial intelligence, machine learning. werable sensors, digital biomarkers and extended reality (XR) to assess and enhance clinicians' performance and improve patient safety in a variety of fields, including emergency medicine, critical care, surgery and space medicine. His research is funded by the NIH, AHRQ, NASA e DoD.
He was trained in Internal Medicine and Emergency Medicine at the University of Sao Paulo Medical School, in Brazil and earned a Ph.D. in Medical Sciences and an M.B.A in Hospital and Health System Administration. He completed a postdoctoral research fellowship at Harvard Medical School, developing research in simulation, human factors, non-technical skills, wearable sensors and machine learning.
Currently, he is an Assistant Professor of Emergency Medicine at Harvard Medical School and the Director of Research and Innovation at the STRATUS Center for Medical Simulation, Brigham and Women's Hospital, in Boston, MA, where he lead the Human Factors and Cognitive Engineering Lab.
---
Değişimde Kurum Kültürü ve İklimi
Belgin Aydıntan
Profesör, Ankara Hacı Bayram Veli Üniversitesi
Profile | Google Scholar | ResearchGate
Dr. Belgin Aydıntan Gazi Üniversitesi, İktisadi ve İdari Bilimler Fakültesi İşletme Bölümü, Yönetim-Organizasyon bilim dalında 1996 yılında araştırma görevlisi olarak göreve başlamıştır. Yönetim ve Strateji alanında doçentlik unvanı almıştır. Temel işletmecilik bilgileri, organizasyonlarda davranış, örgüt kuramları, insan kaynakları yönetimi ve stratejik yönetim konularında başta Ankara Hacı Bayram Veli Üniversitesi İİBF olmak üzere başka üniversitelerde de lisans, master ve doktora programlarında dersler vermektedir. Ayrıca bu konularda yerli ve yabancı dilde birçok makale, kongre bildirileri, kitaplarda bölümleri ve "Örgütsel Zeka ve Yönetimi" ve "İşletmelerde Liderlik ve Motivasyon: Pozitif Yaklaşımlar" adlı kitapları bulunmaktadır. 2015 yılında Gazi Üniversitesi Mevlana Öğretim Üyesi Değişim Programı ile üç ay süresince Amerika Birleşik Devletleri, Michigan State Üniversitesi'nde organizasyonlarda davranış ve liderlik üzerine ders ve çalışmalara katılmıştır. Halen Ankara Hacı Bayram Veli Üniversitesi, İktisadi ve İdari Bilimler Fakültesi İşletme Bölümünde öğretim üyesi olarak görevine devam etmektedir.